Profile Information

Ajuaye Mdegela
Assistant Lecturer
Ajuaye Mdegela
Assistant Lecturer
Faculty of Arts and Social Sciences in the Department of Mass Communication
ajuaye.mdegela@tudarco.ac.tz
07___________ (Office line)
---
Education
MA Information Studies (2007) UDSM.
BA Journalism (2001) IUCo.
---
---
Research
Research Focus
Electronic Media, Communication, Media and development and Media IT reporting
Active Research
Interpersonal Communication in Maternal Prevention in Tanzania. In progress. Television Viewing Habits in Tanzania- 2007 Television and Society in Tanzania- 2001
---
Research and Publications:
"The role of African communication scholars and the political culture of research". Conference presentation.
---
Seminar and Workshop
Attended a one day PPRA Media workshop on improving media reporting on PPRA activities at Diamond Jubilee Hall in Dar es salaam on 28th May 2015.
2. Attended Training on digital video editing skills organized by the Center for Virtual Learning (CVL) of the University of Dar es Salaam (UDSM) from 11th November, 2013 to 15th November, 2013 at t the Center for Virtual learning (CVL) Computer Lab ( It is adjacent to Physics building), UDSM main Campus Dar es Salaam.
3. Attended Training of Trainers on Internet Journalism at the Tanzania Global Training Centre (IFM) Dar es Salaam, organized by MISA Tanzania in collaboration with Vikes Foundation from 14-16 March 2011.
4. Attended training on Internet Journalism at WINA Communications organized by TUDARCo in collaboration with Vikes Foundation from – 4th to 9th August 2009.
5. Attended Training of Trainers for Basic Broadcasting workshop organized by Media Council of Tanzania at Lions Hotel (16th and 17th July 2009)
6. Attended the Tumaini University - Dar es Salaam College workshop on strategic plan at Kinondoni Campus in Dar es Salaam on 25th April 2009.
7. Attended Regional Seminar on Media law and ethics at Sarova Panafric Hotels in Nairobi (28th -30th March 2008).
8. Attended a seminar on improving journalism and Mass Communication education in Tanzania at Dodoma Hotel (29th -31st August 2007).

TUSARIS

OSIM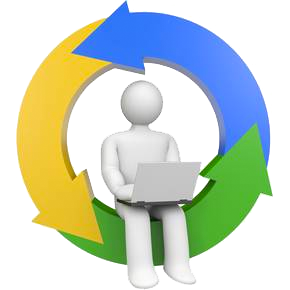 E-learning

TUDARCo