Profile Information

Dr. Gideon N. Enock
Lecturer, Head Of Department
Dr. Gideon N. Enock
Lecturer, Head Of Department
Faculty of Arts and Social Sciences in the Department of Language and Communication Skills
ntungagideon@gmail.com
0716041146 (Office line)
---
Education
PhD studies (2012 to date) UDSM.
MA Information Studies (2006) UDSM,
BA Performing Arts (2001) UDSM,
Cert Education (1991) Marangu TTC.
---
---
Research
Research Focus
Ntunga, G.E (2009) Newspapers in urban Tanzania: A current state of Affair. Law and Management journal, Vol 1 (3) pg 46 – 56
Enock, Gideon (2005) The status of Newspaper readership in Urban Tanzania: A case study of Mwanza and Dar es Salaam cities. Unpublished M.A Thesis, University of Dar es Salaam
Active Research
An investigation into the effectiveness of information and communication channels on adoption of improved cookstoves technology in Arusha Region(PhD research, UDSM)
Health communication in rural Tanzania: Does it influence behavioral change?
---
Seminar and Workshop Programme: Papers
Enock, Gideon (2014) Information literacy: Paper presented at NSS-LIS Network Workshop held at TUDARCo from 2nd – 6th June 2014

Enock, Gideon and Kazoka, James (2010): The Role of Library Consortia in Resource Sharing in Tanzania: Paper presented at TLA Workshop held in Mtwara from 26th – 28th February 2010

Enock, Gideon and Kazoka, James (2009) Library and Information Science Education and Training Challenges in Tanzania: Paper presented at TLA Workshop held in Uhuru Hotel, Moshi from 25th – 27th February 2009
---
Public Services and Consultancy works
TRA Consultancy on Interviewing new employee; December 2014
Prepared Curriculum for Certificate of records management for Tumaini University Dar es Salaam College, 2008
Prepared Curriculum for Bachelor of Information management for Tumaini University Dar es Salaam College, 2009.
Facilitated voters' education at Musoma rural and Tarime districts from 20th September to 26th October 2010 Sponsored by UNDP
Facilitated training workshop on Capacity Building on Information Packaging and Sharing for Tanzania Traditional Energy Development Organization (TaTEDO) Staff from 4th – 7th May 2010
Facilitated– Information Literacy Workshop for Academicians held at Sebastian Kolowa University College and Tumaini University Dar es Salaam College Sponsored by International Availability of Scientific Publications (INASP), March and July 2009

TUSARIS

OSIM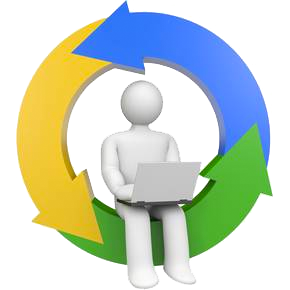 E-learning

TUDARCo