Profile Information

Denis Robert Mfugale
Assistant Lecturer, Head of Department, CABA & DBAM Coordinator
Denis Robert Mfugale
Assistant Lecturer, Head of Department, CABA & DBAM Coordinator
Faculty of Business Administration in the Department of Accounting and Finance
denis.mfugale@tudarco.ac.tz
07___________ (Office line)
---
Education
MSc Economics and Econometrics (2010) University of Exeter, UK
CPA (T) (2008) NBAA Tanzania.
BBA Accounting (2007) TUDARCo.
---
Honors and Awards
Commonwealth Scholarship UK 2009,
Deans List (2004 to 2007) - TUDARCo
---
Research
Overview
Denis Mfugale's research has been centered in Finance and Economics. Currently he is interested in researching in areas of Business Sustainability and Failure as connected with Network Positing of Firms, and Sustainability and Innovation of small businesses.
Research Focus
Economics of Networks; Innovation and Inclusive Growth; and Financial Economics
Active Research
Currently Mr. Mfugale is doing the following research;
How Are we Doing? Bankruptcy Prediction for Selected Companies Listed in DSE
Choosing a Path to Business Sustainability: Business Network Positioning as a Strategy to Success.
---
Seminar and Workshop Programme
Attended PhD Internship at United Nations University Maastricht Economics (UNU-MERIT) Maastricht Netherlands on 20th September to 20 December 2014
Attended Intensive Training on Effective Teaching, Setting, Moderating and Marking of Professional Examinations Under Competence Based, Bagamoyo Tanzania on 10 to 14 February 2014
Attended Intensive Training on International Public Sector Accounting Standards (IPSASs), Moshi Tanzania on 6th to 10th February 2012
Attended training by McIntire School of Commerce and School of Medicine, KCM College, Moshi Tanzania Commerce 480Z " Financing a Sustainable Future" on 2nd to 9th January 2007

TUSARIS

OSIM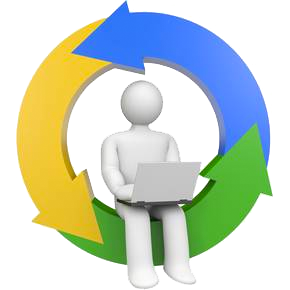 E-learning

TUDARCo