Profile Information

Dr. John Mwita
Senior Lecturer, DPSRC Associate Director
Dr. John Mwita
Senior Lecturer, DPSRC Associate Director
Faculty of Business Administration in the Department of Accounting and Finance
jim720@hotmail.com
+255 718195041 (Office line)
---
Education
PhD International Development Administration (2003) Birmingham University, UK.
MBA Finance & Project Management (1994)Mzumbe University, Tanzania
ADCA Certified Accountancy: Mzumbe, Tanzania
ACCA (Professional Stage): Birmingham, UK
CPA (T) NBAA, Tanzania.
ICT Diploma: Glasgow, Scotland
Professional Membership:
Fellow, British Higher Education Academy (FHEA);
Member, British Association of Accountants (BAA)
---
---
Research
Research Focus
Environmental Management Accounting, Agribusiness & Micro Finance
---
Research and Publications:
Mwita, J.I., (2016) - Reward Systems in Managing Public Sector Organisations: The Role of Motivation in Public Sector Performance Management.
Nzira, J.R. & Mwita, J.I., (2016) - The assessment of the concept of work-life balance in private health institutions: a case of AICC Hospital in Arusha, Tanzania; Delhi Business Review-DSPSR, New Delhi,India. Vol-17, No:2, July-Dec, 2016.


Woldie, A., Mwita, J.I., and Saidimu, J. (2012): Challenges of Microfinance Accessibility by SMEs in Tanzania; Thunderbird International Business Review; Volume 54, Issue 4, July/August 2012, Pages: 567–579, Article first published online : 22 JUN 2012, DOI: 10.1002/tie.21484

Mwita, J. I., (2000): Performance management model: A systems-based approach to public service quality, International Journal of Public Sector Management, Vol. 13 No. 1, 2000, pp. 19-37, MCB University Press, Bradford, UK.
---
Seminar and Workshop Programme
Mwita, J.I., (2012): Public sector reform - Implications for accounting, accountability and performance of state-owned entities – a Tanzanian perspective, (Unpublished) Conference Paper at the International Development Department (IDD), School of Public Policy, The University of Birmingham, UK
Mwita, J. I., (2011): Urban Governance and Democracy: Insights from developing countries, Unpublished Paper presented at a Seminar organised by One World Link, Redditch Borough Council, United Kingdom.
Mwita, J. I., (2002): A systematic approach to presenting a doctoral thesis: tips for research students – Unpublished Paper presented at a Research Students' Symposium, IDD University of Birmingham, UK
Mwita, J. I., (1996): Need for taxation system reform in Tanzania in the 1990s – Unpublished paper presented at a Workshop prepared by NBAA, held at AICC Arusha, Tanzania.
Mwita, J. I., (1995): Financial Statements for Small Scale Industries; Problems affecting the informal sector in Tanzania. Unpublished paper presented at the Joint Workshop of SIDO and small scale entrepreneurs in Tanzania.
Mwita, J. I., (1994): The Factors Affecting Sustainability of Small and Medium size Enterprises (SMEs) in Tanzania, from accounting point of view' Unpublished MBA Dissertation, Mzumbe University, Tanzania.
Skills & achievements in research & consultancy projects
TRA RECRUITMENT CONSULTANCY: Participated as an examiner & Interview Team Leader in the just ended TRA consultancy work on recruitment of 250 employees from 10,000 shortlisted applicants. Nov/December 2014
MANAGEMENT ADVISORY REPORT ON STUDENT ENROLMENT STRATEGIES: An internal consultancy assignment commissioned by the Provost TUDARCo on 25th September 2014 to prepare a management advisory report on student enrolment strategies at TUDARCo conducted and submitted by Dr John Isaac Mwita, Senior lecturer, researcher & consultant, Tumaini University DSM College
CURRICULUM DEVELOPMENT assignment: To develop curricula for two new Master's Degree Programmes for MSc in Logistics and Transport Management (MSLT) and MSc in Shipping and Port Management (MSSP) at NIT in September 2014
PROVISION OF CONSULTING & TRAINING SERVICES TO SOUTH SUDANESE senior managers of the Directorate of Taxation in project performance management, principles of project planning, monitoring & evaluation (M&E), reporting & control skills and principles of supervision conducted at TRA's Institute of Tax Administration (ITA) situated at Mikocheni, Dar-es-Salaam Tanzania from 20/05/2013 to 14/06/2013.
PROVISION OF CONSULTANCY SERVICES: For The Ministry of Agriculture and Food security on Project Financial Management of donor funded projects, Monitoring & Evaluation; and Procurement Procedures in line with World Bank's Public Procurement Guidelines conducted at Kilosa Agricultural Research Institute in 2012.
CONSULTANCY: FAIRNESS PERCEPTIONS AND COMPLIANCE BEHAVIOUR: Taxpayers' Judgments in Self-Assessment Environments by Dr. John Isaac Mwita & The late Dr. Rowan Jones:
A Post-doctoral Attitudinal comparative Study Project, University of Birmingham, UK, 2011
PUBLIC SECTOR REFORM: Doctoral Research 1998 - 2002 - University of Birmingham, UK, to examine the role of management accounting & motivation theory in managing performance in a public sector environment with a special focus on performance-related pay schemes as an ingredient of a public sector reform program. The key issues examined included the issues, challenges and future directions of public sector reform programs in developing countries and derivable lessons from the British private sector model of managing public sector organisations. Among other contributions of this study to knowledge, I argue that management accounting system has a revised role to play in facilitating informed decisions during this era of new public management.
PROVISION OF CONSULTANCY SERVICES for Democratic Republic of Congo (DRC) to conduct a Stakeholders' Perception Surveys for two months (Feb/March 2012) to assess the strategies of tackling the problem of poor Local Tax Collections and Willingness to Pay (WTP) in rural areas in the DRC.
Dr. Mwita, J.I., was a founder member and Principal of Reading Business College – an institution of further (tertiary) education registered in the England and Wales – where he accumulated massive experience in developing training programmes as a result of which he wrote the entire prospectus of the College.
---
Other training programmes accomplished include:
CURRICULUM DEVELOPMENT assignment: To develop curricula for two new master's degree programmes for MSc in Logistics and Transport Management (MSLT) and MSc in Shipping and Port Management (MSSP) for the National Institute of Transport (NIT) in September 2014 for TCU submission;
TEACHING MANUAL: Introductory Business Research Methods: tips for social science researchers. Research Skills Study Manual for University Students. Unpublished. March 2014 at Tumaini University;
TEACHING MANUAL: Cost & Management Accounting training manual for university and professional students. Unpublished. June 2014 at Tumaini University
TEACHING MANUAL: Principles of accounting study manual for university & professional students. Unpublished. November 2014 at Tumaini University

TUSARIS

OSIM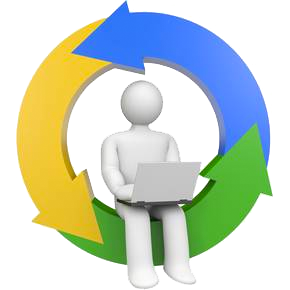 E-learning

TUDARCo