Arrival Info
New arrival information
If you are an international student or arriving from outside Dar Es Salaam, you should read the following carefully:
Remember to arrange or apply for your accommodation once you have accepted a place on a course. Note that the College does not offer accommodation, but rather recommends from the list of selected landlords in the University Life menu batton.
When should I arrive?
Your arrival date will be in your acknowledgement letter. Further communication should be done between the students and the landlords. You do not have to arrive then, but note that you will be charged from that date you arrive.
What if I arrive early or late?
If you arrive before the Tenancy Agreement start date, you should arrange with your landlord for room to be ready. The list of bed and breakfast and hotel accommodation can be obtained from the Dean of students.
If your course begins before the date on your tenancy agreement, then contact us as a matter of urgency.
If you are aware that you will be arriving late, you must inform your landlord and Dean of students. We will only reserve your room for up to one week after your agreement start date.
Please provide your mobile phone number on the register so that we can contact you if we need to. For further information, please contact the Dean of Students on dos@tudarco.ac.tz
Settling in
Some useful advice on settling in your accommodation.You may feel quite strange at the beginning, but remember that is normal if you haven't lived away from home before. Try and get to know as many people as you can, particularly from the students you share accommodation with. Note that nearly everyone will be feeling the same. The worst thing to do is to stay in your room until Semester Starts.
The College and Students' Union organise a Welcome Week, details of which will be sent to you before your arrival and on the University website.
Don't be afraid to ask
Students say that the homesickness feeling wears off after a few weeks of the semester, but if it doesn't, call and see your Dean of Students. Make an appointment with your tutor or contact the college's Counselling Service you would be surprised how much better you will feel just by talking to someone else.
We hope your stay with us is a memorable one. Remember some of the friends you meet here will be friends for life.

TUSARIS

OSIM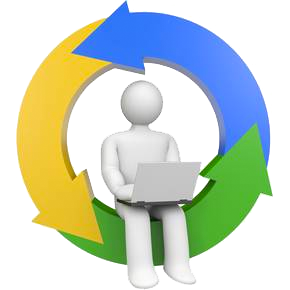 E-learning

TUDARCo